10 Centimes - 1854

Diameter: 3 cm
Belguim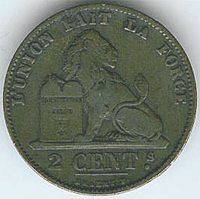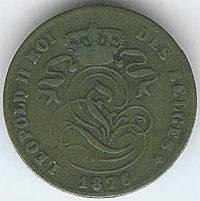 2 Cents - 1876

Diameter:
Belguim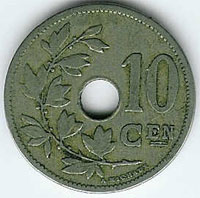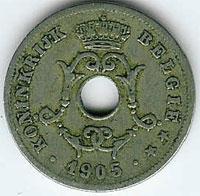 10 Centimes - 1905

Diameter: 2.2 cm
Italy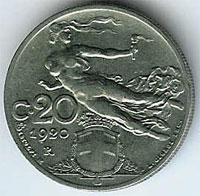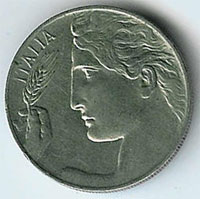 20 Centisimi - 1920

Diameter: 2.7 cm
France Empire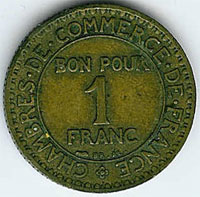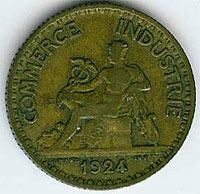 1 Franc - 1924

Diameter: 2.3 cm
Reverse: Has the words "Chamber of Commerce of France" around the rim and "Good for 1 franc" in the center.
Front: Features the words "Commerce, Industry"
Coin Info: The French Chambers of Commerce coins issued during the 1920s feature on their obverse a seated image of the god Mercury in his role as god of commerce - he is recognisable by his winged helmet and the caduceus in his right hand. His left arm rests on a rudder (another symbol of trade), while at his feet is a cornucopia - a symbol of plenty.
Italy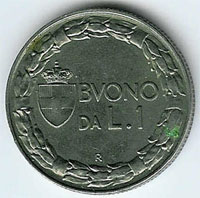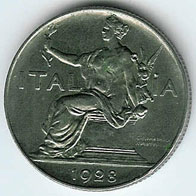 1 Lire - 1928

Diameter: 2.1 cm
Reverse: King George VI
Great Britain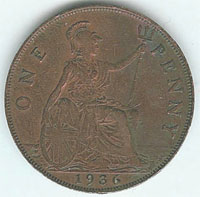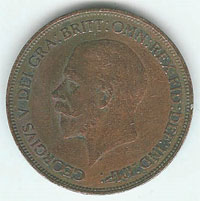 1 Penny - 1936

Diameter: 3.1 cm
Reverse: King George V of England
Front:A seated figure of Britannia holding a trident and her shield has the British flag on it.
South Africa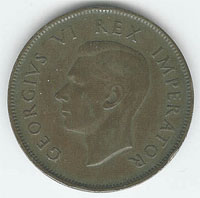 1 Penny - 1942

Diameter: 3.1 cm
Reverse: King George VI
Italy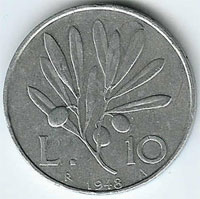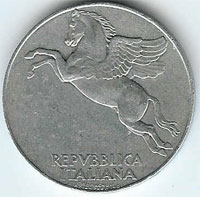 10 Lire - 1948

Diameter: 2.9 cm